For the Launch of our Lambay Single Malt Castle Prestige Edition 20 Years Old we wanted to capture the essence of Lambay Whiskey throughout our communication. Making this launch as genuinely a Lambay Whiskey experience as possible.
With that, we crossed the traditional whiskey divide by collaborating with a local Dublin photographer, David Norton for the launch of this new 20-year-old Single Malt. David Norton works usually as a commercial digital photographer and retoucher and we set David the challenge of capturing the essence of Lambay Whiskey in his own way.
David's passion is to unveil the beauty of the natural world revealing extraordinary patterns, shapes, and forms in his work that would ordinarily be hidden from the human eye through the use of macro photography. 
"I always strive to create art that invites the viewer to truly delve in, explore and get lost in the finer details of an art piece."- Artist, David Norton.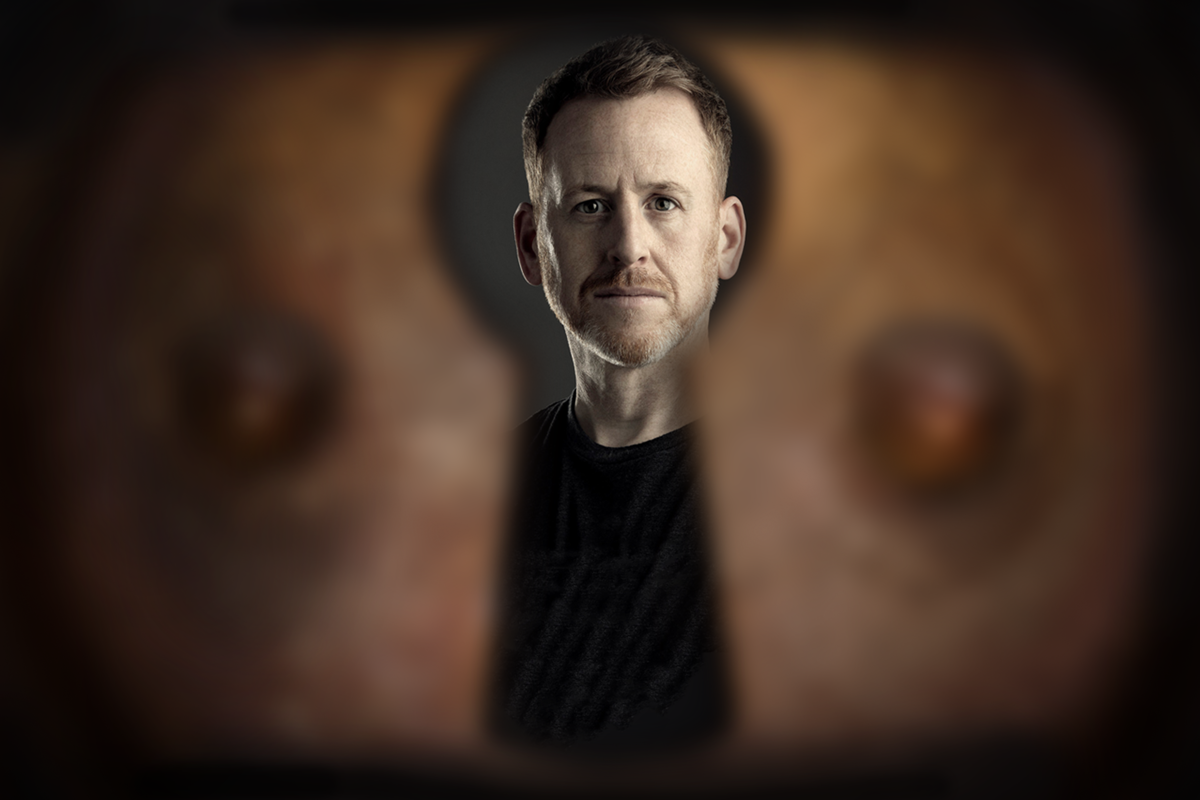 For this task David took a cross-section of some of the indigenous Lambay porphyry rock, known in history as the stone of fertility by Byzantine emperors, and unlocked its secret beauty hidden inside. Revealing stunningly colorful visuals with complex crystalline formations. 
To view the making of this process and David's journey with us view video here.
David photographed a slice of Lambay's porphyry to "Unearth" what lies within. Highly exclusive and a world first in terms of viewing this Lambay porphyry rock using macro photography, a new and exciting world of shape, form, and color has been unveiled. 
"Using my camera and lights as instruments I aim to capture textures, shapes and patterns in nature that would sometimes lie hidden from the human eye. Rocks, stones & wood, parts of nature that can go unnoticed every day, can be intricately explored and their hidden beauty revealed.
Sometimes from the moment I choose a subject to capture I know exactly what the final composition of the art work will be. Other times it's only when I've used a specialist macro lens, and I have really explored the subject, that the ideas and creativity start to flow. Some of the elements I photograph can look quite mundane when viewed hand held but once I've unveiled the finer details the results can be captivating.
When creating, I don't alter the main structure of the subject. I want the final patterns & textures to come solely from the source I am photographing. I do sometimes enhance the vibrance of the colours I find, but this is only to bring to the fore the beautiful hue of colours that already exist but are just waiting to be revealed."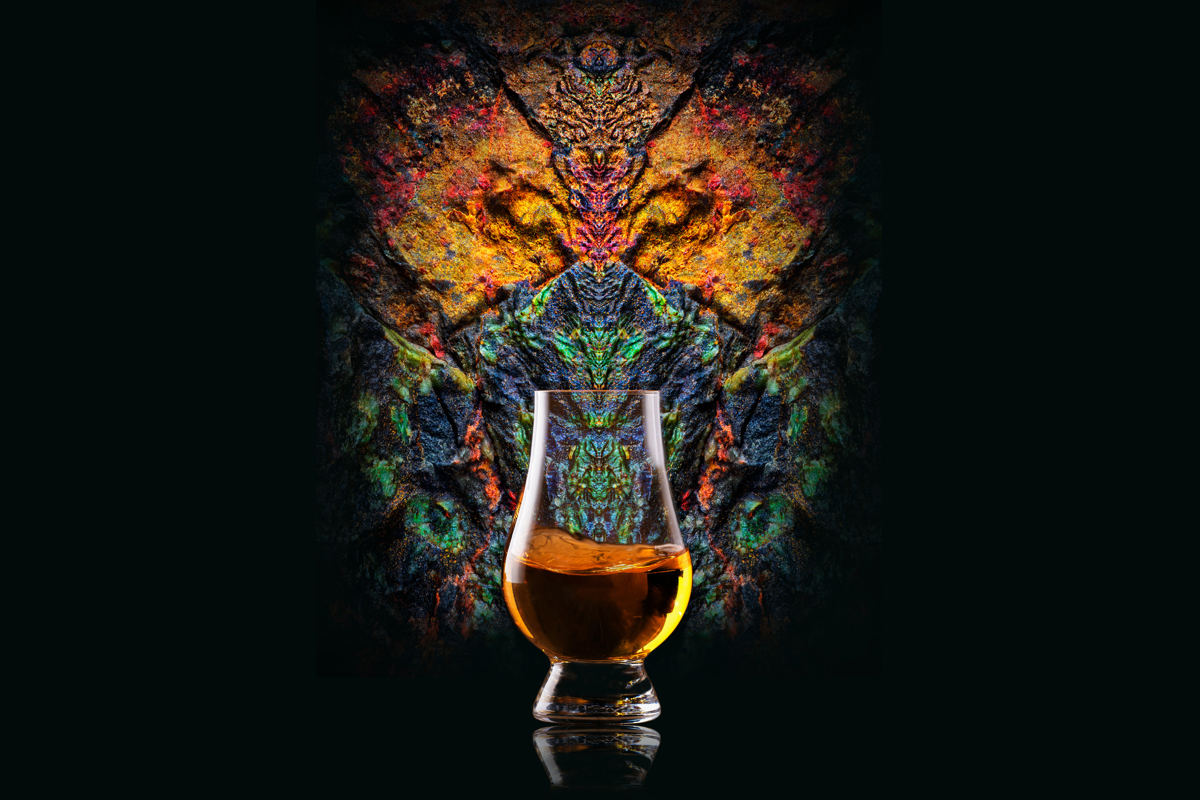 This curated image has been produced to a limit of 10 exclusive and unique prints that will be sold by auction, in early 2023 - each signed, certified, and numbered by the artist.
"Lambay Unearthed has an organic connection to our brand story, as we usually reference our micro-climate on Lambay, our cognac casks, and volcanic spring water in the finish of our whiskey, we never realised how stunning the island would look from within, a fascinating world's first!" Senior Brand Manager, Sabine Sheehan. 
The stunning piece of art is used proudly throughout the promotional release of Lambay Single Malt Castle Prestige Edition 20 Years old, indeed giving the quintessential feel and an important part of the fabric of the Lambay Whiskey story.
For more information on the Lambay Single Malt Castle Prestige Edition,20 Years Old or to find out more about David's prints visit us here: https://lambaywhiskey.com/unlocktheuntold to grab your bottle.