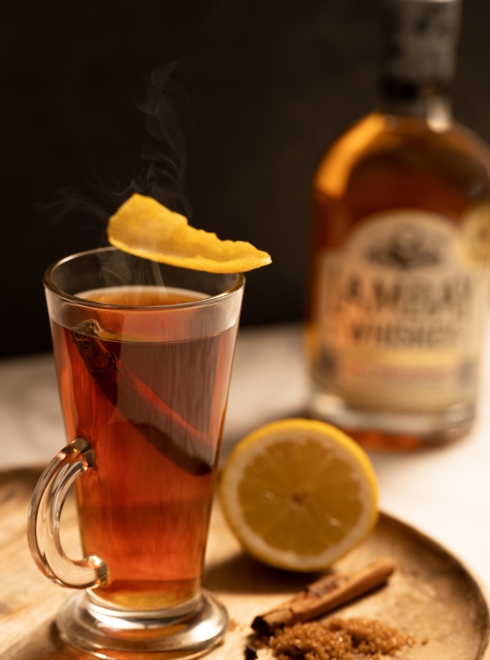 The


Hot Earl Lambay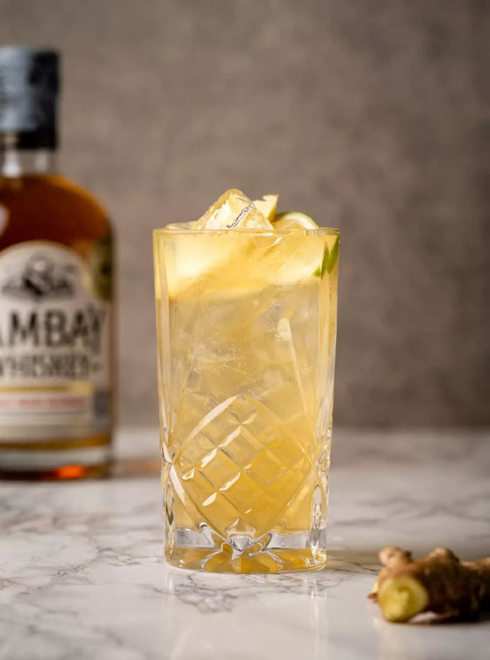 The


Ginger Rodgers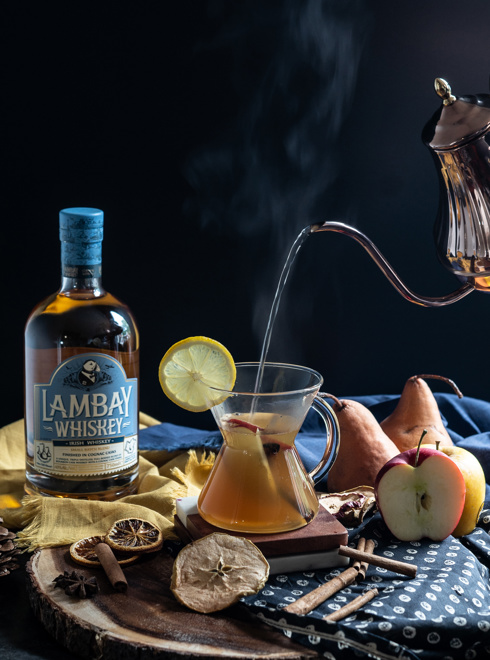 The


Apple Cider Hot Toddy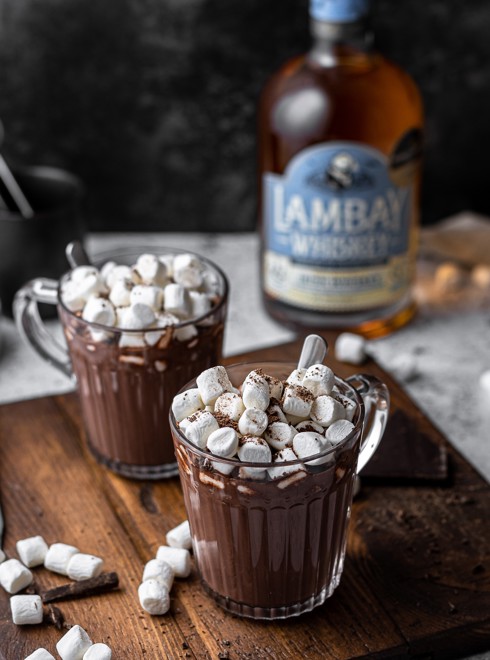 The


Hot Choc Libation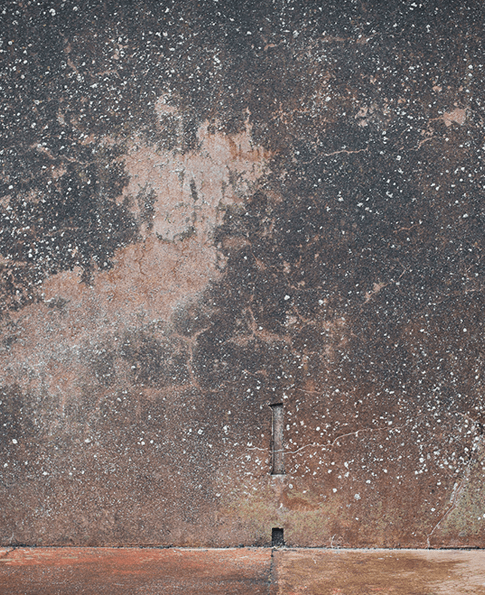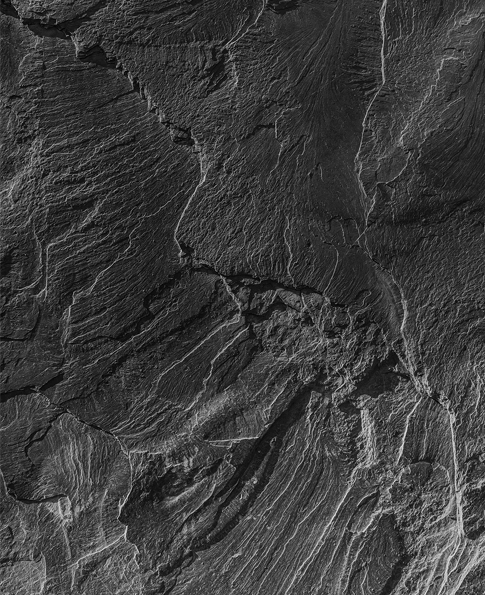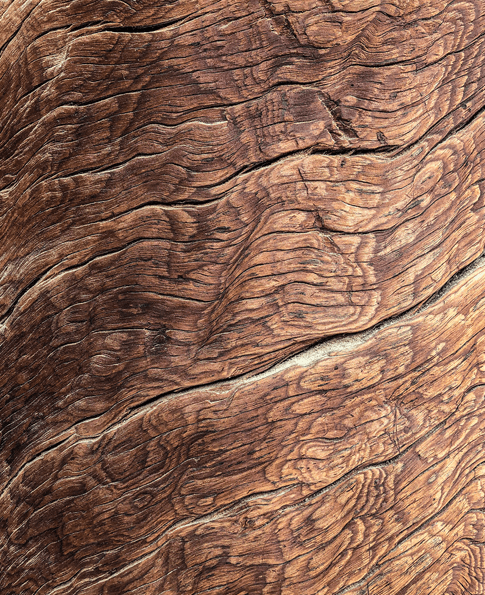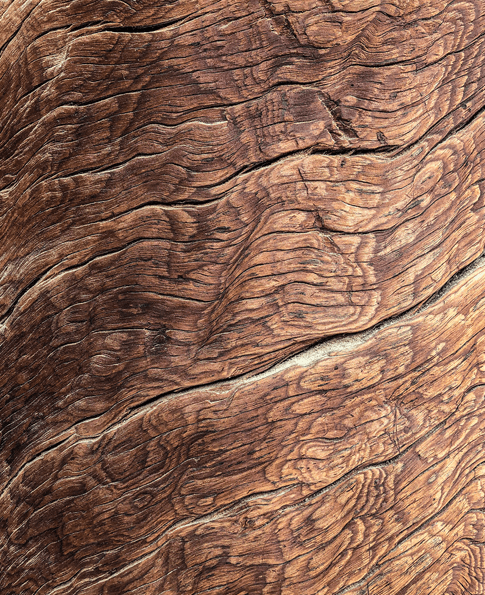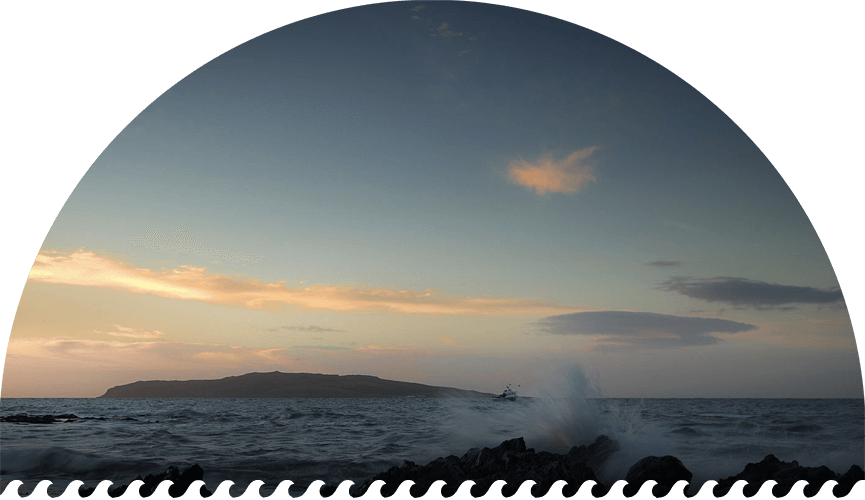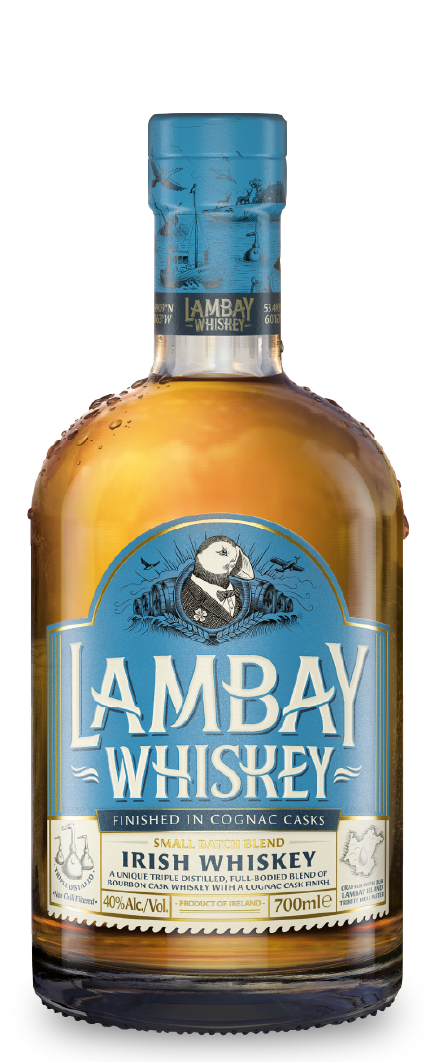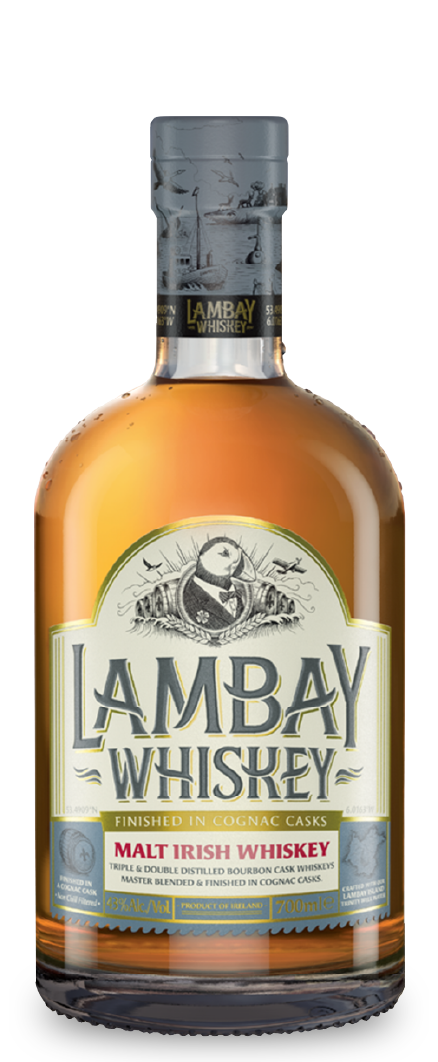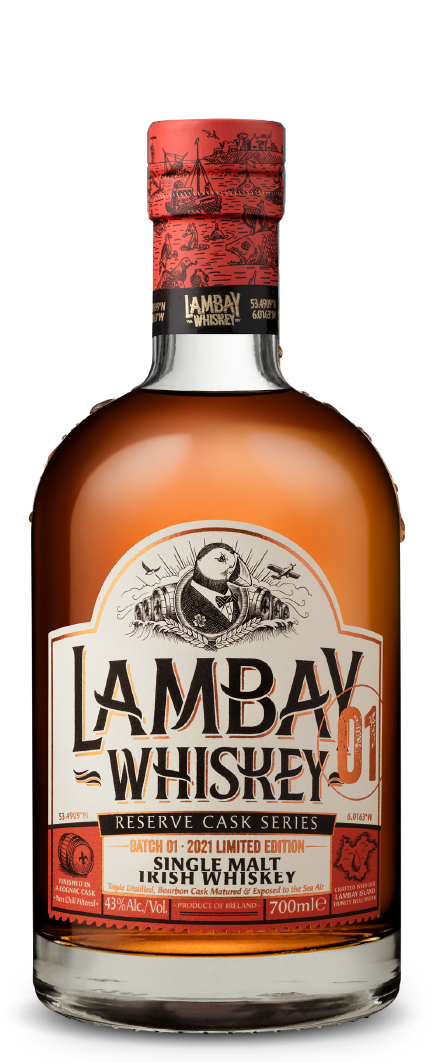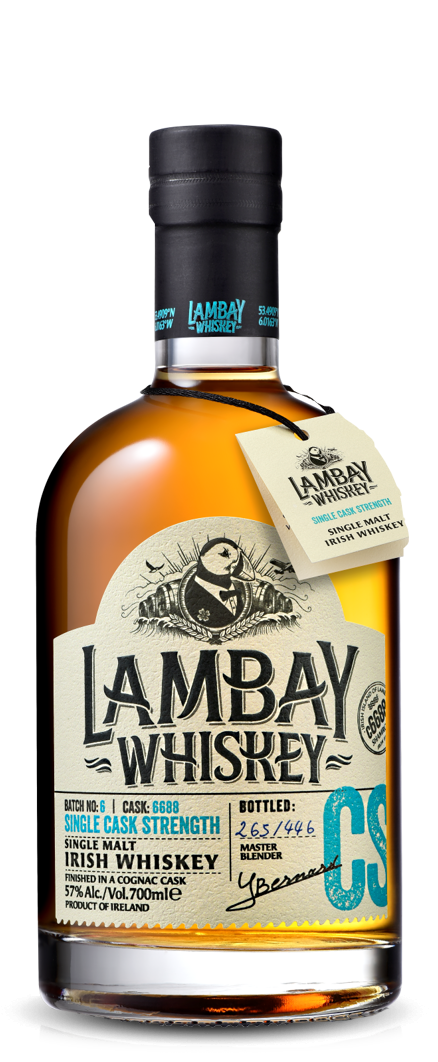 Uncork the Unique 
A triple-distilled, bourbon barrel matured blended whiskey, finished in cognac casks carried across the sea from the world-renowned cellars of Cognac House Camus. Lambay's own volcanic Trinity Well water is added at the final stage before bottling, this is a whiskey as unique as the island that inspires it.
The air and the alchemy
Rare in the world of Irish whiskey, this is a unique blend of at least three single malts, double & triple distilled, bourbon barrel matured, and masterfully blended before finishing in Lambay's signature cognac-cask style. For the final flourish before bottling, water is added from Lambay's Trinity Well volcanic spring.
Single Malt - Reserve Cask Series
A journey of taste
Batch 01 Single malt is the first of a new three-part collection called Reserve Cask Series released in 2022 and limited to just 10,000 bottles. Triple distilled, bourbon barrel matured, and cognac-cask finished before crafting with Lambay Trinity Well water. A truly distinctive taste experience, that takes you on a journey of sea, island, and cask, from the first sip to the last.
Single Malt - single cask strength cask 6688
A tale of time and tides
This crafted and highly exclusive, Single Cask Strength expression of Lambay Whiskey Single Malt is a pure taste of island life. Triple distilled and bourbon barrel matured where 100% of the maturation and finishing is on Lambay island, is fully exposed to the sea air and maritime winds. Cask 6688 is Batch Nr. 06 from our private cask collection following last year's Autumn release of Cask 2545. Our next release Cask 7494 will come soon!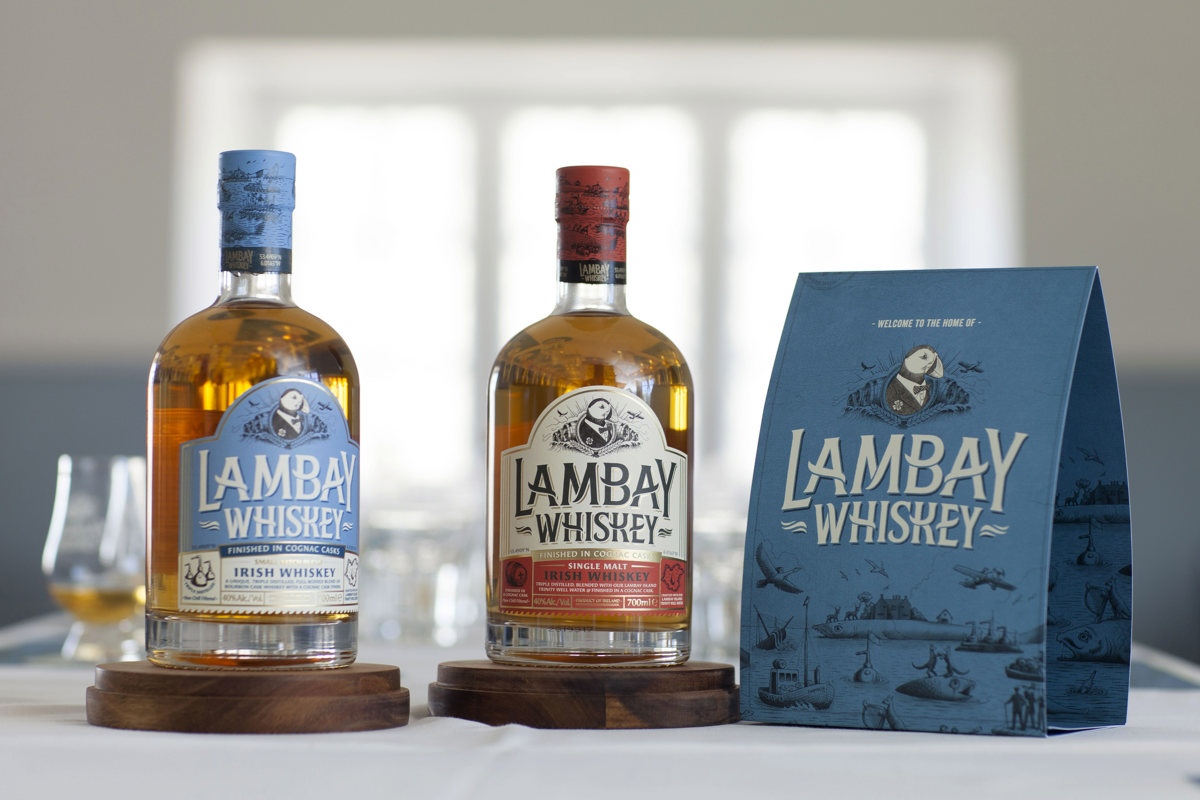 Two distinguished families and a new kind of Irish Whiskey
Once upon a most unusual island, two entrepreneurial spirits from two very old families decided to form a unique partnership. Together, they'd make an Irish whiskey. But not just any whiskey – theirs would be one of dynasty and devilment, of rarity and refinement, unique tasting and masterfully crafted.
Their idea was to create an innovative Irish whiskey inspired by the island of Lambay, the ancestral home of Alexander Baring and finished with the techniques and expertise of Maison Camus, the ancestral home of Cyril Camus, Cognac.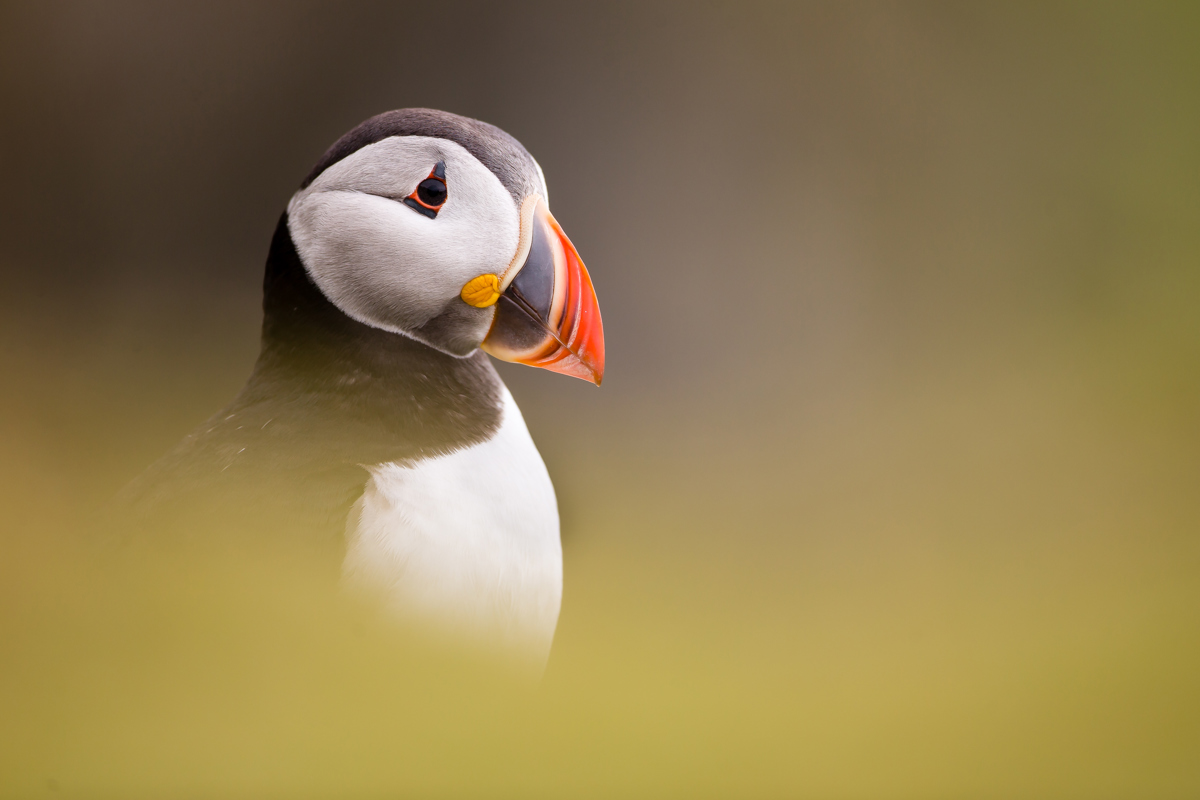 Corporate Social Responsibility
Lambay Irish Whiskey is proud to be a member and verified in Ireland's Origin Green Sustainability Program.
That means our commitment toward sustainability and following environmentally friendly practices to produce remarkable, premium Irish spirits, is the core of our business and understanding of who we are and what we stand for.